Asheville Hospital Malpractice Attorney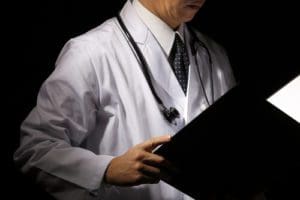 We think of hospitals as places of healing.
Yet studies show that 1 in 6 patients who enter a hospital will be injured during the course of their care — and up to 100,000 will die as a result of a hospital error.
And these figures might be only the tip of the iceberg. A 2009 study estimated that many hospital deaths due to medical error are never brought to light.
Hospitals in the U.S. have to do much more than merely treat patients. They must meet health and safety standards. They must comply with a vast and complex body of laws and regulations. They have to keep up with rapid advances in medicine and technology. And many are also expected to turn a profit in the process.
Given such pressure, it is no wonder that patient care sometimes slips through the cracks.
It is hard to pin down exactly how often a hospital error leads to a patient's death or injury. Many errors go unreported. And sometimes the cause of a bad outcome is unclear.
But 42 percent of all Americans report that they have personally experienced a hospital medical mistake, according to the National Patient Safety Foundation (NPSF). As many as 7,400 hospital patients die each year from medication errors alone, according to the Institute of Medicine.
A study in The New England Journal of Medicine found 25 incidents of preventable harm for every 100 patient admissions at 10 hospitals in North Carolina.
Different Types Of Hospital Negligence
Not everything that goes wrong in a hospital is the result of medical error. Some patient injuries and deaths are unavoidable.
But all too frequently, people leave hospitals in far worse shape than when they checked in. Often this happens because someone in the hospital setting — a doctor, nurse, aide, physician's assistant, radiologist, pharmacist, technician or other health care professional — failed to act in an acceptable manner.
Here are some ways hospital malpractice occurs:
A hospital is inadequately staffed, leading to negligence in caring for patients.
The hospital fails to properly supervise its staff.
A patient is given the wrong medication or the wrong dosage of medicine.
The patient leaves the hospital without being properly educated about what medicines to take and how to take them.
Before or during surgery, the patient is given the wrong anesthesia.
During surgery, a sponge, scalpel or other surgical instrument is left inside the patient's body.
After surgery, the patient's recovery is not closely monitored, so that a life-threatening condition, such as internal bleeding, post-operative infection or blood clots, is not promptly detected.
The wrong part of the patient's body is operated on or removed.
A patient is exposed to a deadly infection while hospitalized that is unrelated to the condition being treated.
The patient's illness is misdiagnosed, or there is a dangerous delay in reaching the correct diagnosis.
Important diagnostic tests are either not ordered or they are interpreted incorrectly.
A patient's laboratory samples are lost, misread or misplaced.
A medical specialist is not called in when appropriate.
A patient is left unattended too long in an emergency room, or the patient's condition is not diagnosed quickly enough.
A medical device, such as a feeding tube, electronic monitor or breathing apparatus, is not properly used.
Medical procedures are done without the patient's informed consent.
Legal action will never make up for the loss of a person's life or health. But our Western North Carolina hospital malpractice attorney can help make the future brighter, through financial compensation for medical expenses, lost income, therapy and rehabilitation costs, and pain and suffering.
Talk With An Experienced Asheville Hospital Malpractice Lawyer
If you believe that your health was harmed by substandard care at a hospital or medical facility in Western North Carolina, you are entitled to a free and confidential consultation with a hospital malpractice lawyer at The Elmore and Smith Law Firm, PC.
For more than three decades, The Elmore and Smith Law Firm, PC has fought for the rights of individuals and families whose lives have been disrupted after a tragic trip to a hospital. Let us help you today. Contact us at (828) 367-7998 or toll free at 855-746-5831 or fill out our online contact form.
Sources: