Our Goal Is to Protect You
Advocating for Your Best Interests Every Step of the Way
It's easy to feel alone and overwhelmed after a serious accident. At the Elmore and Smith Law Firm, PC, we know how scary it can be. When people come to us, they are often worried not only for their physical health but also for their family's financial well-being. They are struggling to deal with savvy insurance adjusters who seem nice at first but only want to minimize their claim in the end.
Our mission is to protect accident victims from being hurt further by insurance companies that care nothing about their future, only about the bottom line. We work hard to fully account for all the losses our clients are facing, so they are not left on the hook for unexpected expenses related to their accident down the line. In the end, we believe accident victims should be made financially whole again to give them the best possible chance at a full physical and emotional recovery.
Schedule a free consultation with our personal injury attorneys today to learn what we can do to take some of the stress off you.
Get Your Free Case Review Today
Results Matter.

$3.2 million*
Truck Accident Case
Settlement for a family suffering multiple serious injuries in a tractor-trailer crash

$375,000*
Motorcycle Accident
Compensation for a crash victim who suffered a serious fracture to the leg
*Prior results don't guarantee.
More Verdicts & Settlements
Meet Our Team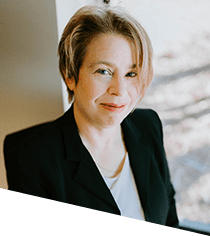 Ruth Smith
Managing Attorney
Get to know Ruth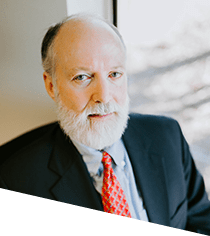 Bruce Elmore
Managing Attorney
Get to know Bruce
Why Choose Our Asheville Personal Injury Law Firm?
Hiring the right lawyer to handle your personal injury case is an important decision. You should feel comfortable talking to your attorney and confident that your voice is being heard. At the Elmore and Smith Law Firm, PC, we provide personalized, one-on-one attention to each and every client. We will listen to your story, answer your questions, and craft a smart strategy for pursuing the full compensation you are owed.
Over the years, clients have consistently recommended us because:
We are established Asheville injury attorneys.
Our lawyers have a long track record of providing skilled and compassionate service to personal injury victims and their families throughout Buncombe County and surrounding areas in Western North Carolina (WNC). Over the course of several decades, our attorneys have obtained numerous record-setting recoveries for clients in counties throughout the WNC region. We have tried cases in courts across the region and have earned a reputation for our professionalism both inside and outside the courtroom.
We are focused on personal injury and wrongful death claims.
We are not a big "Law-Mart" firm. We do not cover every practice area under the sun. We do not take cases in bulk. Our law firm is focused solely on personal injury and wrongful death claims, and this has allowed us to hone our skills in this field.
We are committed to demanding full and fair compensation for our clients. Although our primary goal is to obtain a timely settlement, we will always be prepared to go to trial if needed. Ultimately, we know how much injured individuals depend on the results of their cases to provide the medical treatment and financial support they will need to recover. Sometimes, the verdict or settlement amount may be needed to provide for the injured individuals and their family for the rest of their lives. That's why we put so much time and energy into each case.
We implement a trial team approach.
Virtually everyone at our law office works on some aspect of each client's case and participates in meetings to plan and review strategy. We call this our "trial team" approach.
It allows our clients' cases to be worked on by an experienced trial lawyer, paralegal, and technical specialists within our firm. In many cases, we consult with independent experts such as doctors, nurses, hospital administrators, private investigators, accident reconstruction experts, vocational rehabilitation experts, life-care planners, and economists. We also use focus groups in helping to review our arguments and maximize the recovery for our clients.
We believe this teamwork can make a major difference in our clients' lives.
More than three decades of experience successfully handling a broad range of complex injury claims
Their efficiency, attention to detail are like no other I have ever experienced. If you want the very best, I would give them a call. — William Moore
Our clients always come first.
Based on our extensive experience with handling personal injury cases, the Elmore and Smith Law Firm, PC, knows that our clients will have questions about their case. We are always available to provide answers and let you know what is going on with your claim.
We know that for you, this is the most important case in the world, and we treat it that way. We always put our clients first. We are here to serve you.
We do not charge any fees unless we recover money for you.
If our law firm takes on your case, we will come to an agreement with you on a reasonable contingency fee. This means that we will not get paid unless you do. If you do not recover for your personal injury losses, you will pay us no fees for our services.
We also provide initial, confidential consultations at no charge and with no obligation to you.
To learn more about our firm and how we can assist in your personal injury case, call us today or submit our online form. We will reply to your inquiry as promptly as possible.
Get Your Free Case Review Today