Asheville Personal Injury Attorney
Feeling Helpless After an Accident Injury?
Let Our Asheville Lawyers Protect You
Protection from insurance companies
Insurance adjusters are skilled at getting you to share things that could be used against you later on. Our personal injury lawyer will manage all communication with the insurers and the at-fault party to ensure you are not victimized a second time.
Protection from creditors and bill collectors
Accident victims often stress about how to cover medical expenses and other bills while they are missing work due to their injuries. Our injury lawyer will guide you on how to handle these challenges, and we will inform bill collectors about your pending personal injury claim.
Protection from costly mistakes
It may be tempting to tell your side of the story to the friendly insurance adjuster or cash that initial check to cover your looming expenses. It can also seem like second nature to share your traumatic experience on social media. As your Asheville law firm, we warn you about any decisions that could endanger your right to full compensation down the line.
Learn more about our firm
Results Matter.

$3.2 million*
Truck Accident Case
Settlement for a family suffering multiple serious injuries in a tractor-trailer crash

$375,000*
Motorcycle Accident
Compensation for a crash victim who suffered a serious fracture to the leg
*Prior results don't guarantee.
More Verdicts & Settlements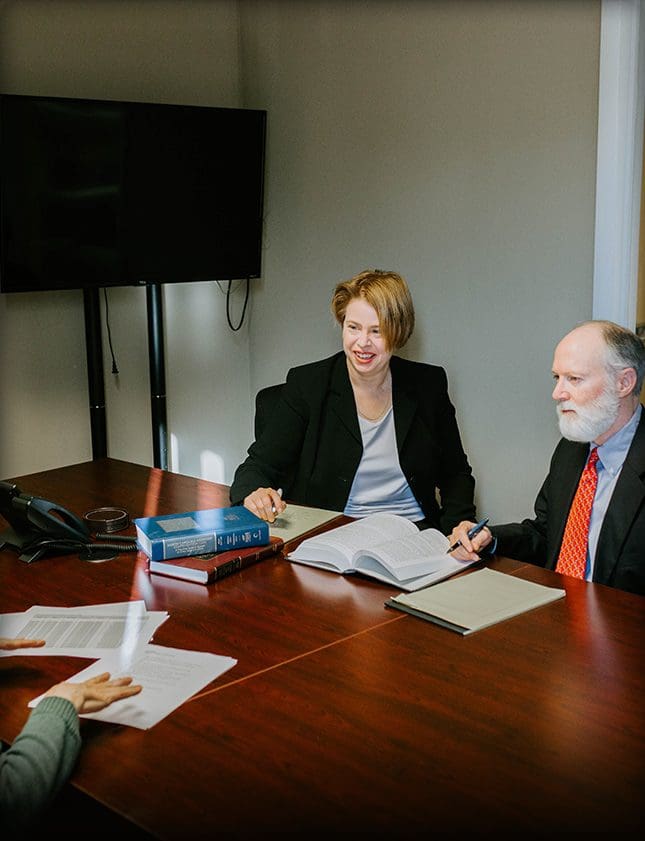 Insurance companies will try to take advantage of you after an accident
We won't let that happen
At The Elmore and Smith Law Firm, PC, we work quickly to investigate your accident, preserve the evidence, interview witnesses, and begin documenting your injuries. All of this work on the front end allows us to develop a smart legal strategy that is specifically tailored to your case.
Unlike the big "Law-Mart" firms that take accident cases in bulk, our Asheville personal injury lawyer is focused on providing personalized service where you work directly with a highly qualified attorney. We want to get to know you and understand your needs, so we can fight for your best interests.
Along with our decades of experience, we also have the extensive resources necessary to take on complex cases. Our injury lawyer has developed a network of trusted experts such as life care planners, economists, biomechanical engineers, asset investigators, and accident reconstruction specialists who can provide valuable support in your claim for maximum compensation. Although we are able to successfully negotiate settlements in many of our cases, our Asheville personal injury attorneys are always prepared to take cases to trial, and the insurance companies know this.
Schedule A Free Consultation Now
Proudly Serving
Arden, NC
Enka, NC
Leicester, NC
Weaverville, NC
Biltmore Forest, NC
Candler, NC
Montreat, NC
Woodfin, NC
Black Mountain, NC
Fairview, NC
Swannanoa, NC
Free Consultation

Ruth will take the time to make sure that you understand every step of the process and she will work hard to make sure you get what you deserve. I would recommend her to anyone in need of a personal injury, disability, workers comp, etc. attorney. She truly cares for her clients and goes above and beyond for them... — Former Client