Asheville Side-Impact Collision Attorney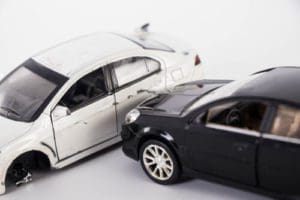 More than one-fifth of all car crashes in the U.S. involve side-impacts, which are also known as T-bone, broadside, right-angle or angle collisions. More than 17 percent of car accident fatalities are in side-impact collisions, the U.S. Department of Transportation says.
Side-impact collisions are potentially dangerous because the sides of vehicles have less space than the front and back of the vehicle to absorb the energy of a collision and shield occupants. They are more likely to happen at intersections, where cars are turning or crossing lanes of traffic.
After suffering a serious injury or the death of a loved one in a side-impact collision in Western North Carolina, you should contact the car accident lawyer at The Elmore and Smith Law Firm, PC. We help individuals and families like you from the mountains of North Carolina obtain compensation for medical expenses, pain and suffering and other losses after catastrophic car accidents.
Contact us today in Asheville by phone or through our online contact form for a free consultation about your legal options for recovering losses you have suffered in a side-impact car accident.
Side-Impact Collisions And Catastrophic Injury
A study of red-light cameras by the University of North Carolina Highway Safety Research Center says about half of all deaths in car accidents occur in side-impact (right-angle or T-bone) collisions caused by drivers running red lights.
In a side-impact crash, a vehicle occupant is often injured either by being slammed into the structure of the car or having the car's body pushed in on him or her. A National Highway Traffic Safety Administration (NHTSA) study of crash injuries reported likely injuries in side-impact crashes are injuries to the:
Head (traumatic brain injury).
Neck / spine (which may cause paralysis).
Chest (rib and sternum fractures and internal organ injury).
Abdomen (internal organ injuries).
Lower and upper limbs (arm and leg fractures).
Face (facial fractures, loss of teeth).
In addition to injury from the impact of a right-angle collision, TBI and neck and spine injuries (whiplash) may also be caused by the sudden jolt of a collision.
Finding Evidence For A Side-Impact Collision Claim
As the use of cameras at intersections, shopping centers and elsewhere has grown, it has become easier to document what happened in crashes, particularly if a driver ran a red light. Other evidence, such as a driver's cellphone data indicating texting behind the wheel or other distracted driving, or a drunk driving charge, may also support a legal claim that a driver's negligence caused a side-impact collision.
Eyewitness testimony is often valuable in broadside collisions that involve a dispute over which driver had the right-of-way.
If you have been injured in a side-impact collision at an intersection or elsewhere, an independent investigation into the accident may recover evidence that proves the other driver's liability for your losses. An experienced car accident lawyer knows how to uncover such evidence and then negotiate with insurers to obtain compensation for those who have been injured.
This kind of investigation is beyond what the police will do and is likely more than the insurance company wants anyone to do. It is the work a car accident attorney does to assist individuals and families who have suffered losses in collisions through no fault of their own.
Contact Our Western North Carolina Car Accident Lawyer
If you have been seriously injured or lost a loved one in a side-impact collision in Western North Carolina, you may be eligible for compensation from the driver who caused the accident. North Carolina law allows accident victims to seek compensation for medical bills, vehicle damage, lost wages, pain and suffering, and more.
The car accident lawyer at The Elmore and Smith Law Firm, PC investigates side-impact collisions in Western North Carolina on behalf of those who have been injured and then seek compensation on their behalf. Our attorney can meet with you at no charge to discuss the accident and the legal options available to you. Contact us by phone or fill out our online contact form for help today.
Sources: